DC Say Aquaman Is EXTRAORDINARY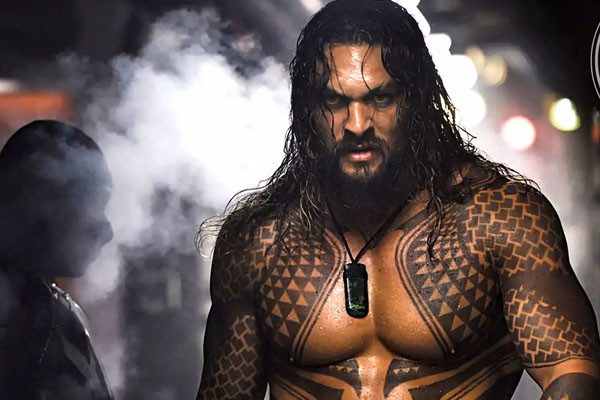 DC and Warner Bros need another Wonder Woman-sized hit if they want the DCEU to survive as a legitimate ongoing concern in the wake of Justice League's fizzing disappointment. Already, we've had some indication of the fallout of that movie and how it's changed the landscape for the studio and the only way to change perceptions is to give audiences a positive to focus on.
After all, you're only as good as your last film.
So it should be counted as good news that the studio have broken their silence on the movie to give a glowing assessment, courtesy of EW. They spoke to the film's producers ahead of the rumoured release of a trailer and they sound impressed, including Warner Bros. film chief Toby Emmerich:
"James has done an incredible job with his team. The film is taking you to a different place and imagining the underwater world in a way you haven't seen before."
Producer Peter Safran added that the film has, "got the great action you expect, it's got a lot of great humor, it works on so many levels … it's a testament to James' unique vision. I think it's an extraordinary step in DC Universe that sets it on the right path."
That acknowledgment of the DCEU being on the wrong path at all is a fairly stark indication of how Justice League was received, even within the studio. Some self-awareness was probably necessary, though, to be fair.
Outgoing DC Entertainment president Geoff Johns, meanwhile, bigged up the visuals:
"The underwater stuff has never been executed like this before. The visual effects shots coming in are just beautiful. James can switch modes from horror to big bright colorful action to really emotional scenes. He's so able to hit all these different genres."
Again, it's hard not to look at the specific mention of "big bright colorful" as a conscious response to the darkness that's come before - just as was the case ahead of Wonder Woman's release. But at least it sounds like they're working to actively deal with some of those issues.
Here's hoping the film actually does deliver.
Watch Next...